Yesterday and Today: Military History at the Biltmore, Miramar and Mar Monte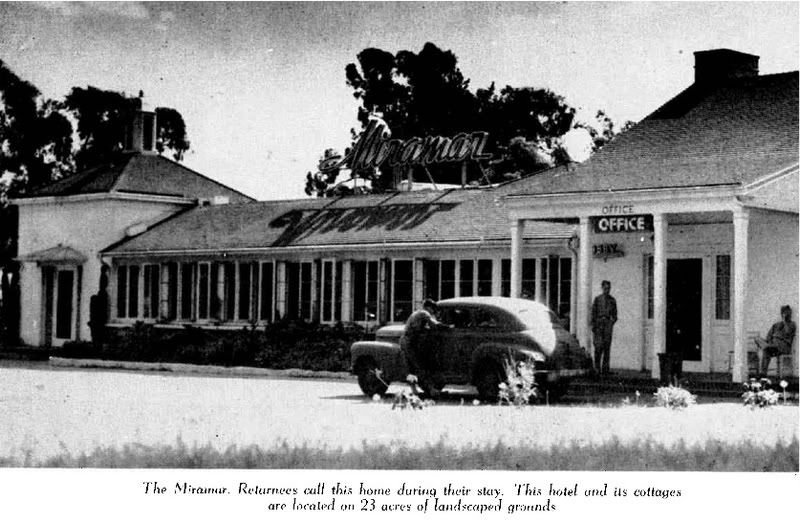 A frequent reader passed on a
brochure
from which I offer these pictures of the Miramar, Biltmore and a room shot of "returnee" soldiers from the World War II era. It is a fascinating historical snapshot of Santa Barbara during a very different time of war. The Biltmore, Coral Casino, Miramar and Mar Monte were all military-related sites at the time and the Santa Barbara Cemetary was a military golf club.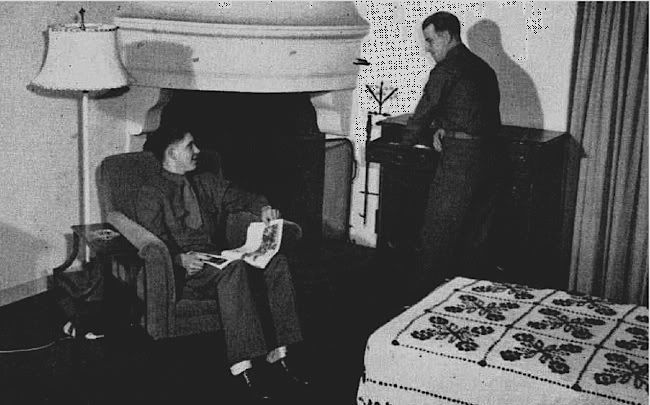 These grand hotels cooperated with the Ninth Service Command which worked with soldiers returning from war in returning them to future service. There was medical and psychological testing and assistance available to soldiers but the main thrust of this effort was "rest and relaxation". Wives could even stay with these soldiers for the ten day stay at the Biltmore for $25.00 -- including meals and other expenses.
The brochure talks about a "Let's Be Normal" class that gives you, believe it or not, "the low down" on what normal reactions are when coming back home from war. It also goes into great detail of what is expected of a soldier when visiting Santa Barbara and interacting with civilians.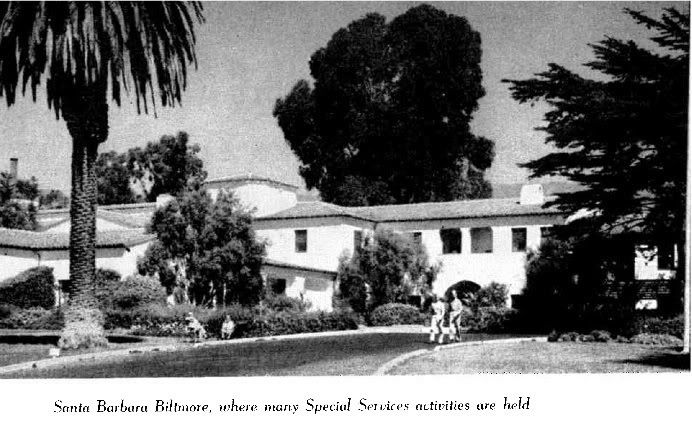 Clearly, soldiers were a welcome part of our community in that era. Something changed with the VietNam War where the policies of our country began to not be accepted by everyone and there began to be a disconnect which continues to this day of how those who choose military service are viewed in relation to our rather political feelings for or against whatever foreign policy requires the use of force.
Labels: military, Santa Barbara history